Best IVR Solutions for Small Businesses
IVR Solutions for Small Businesses. Welcome your customers with professional IVR solutions. IVR Service for your business and route calls to the right team based on the caller's input.
Best IVR Solutions for Small Businesses
IVR is a technology that allows businesses to automate the process of interacting with callers. With IVR, callers are presented with a menu of options that they can select using their touch-tone keypad or voice commands. These options can range from basic tasks like checking account balances to more complex tasks like booking appointments or paying bills.
How have businesses traditionally used IVR?
Best IVR Solutions for Small Businesses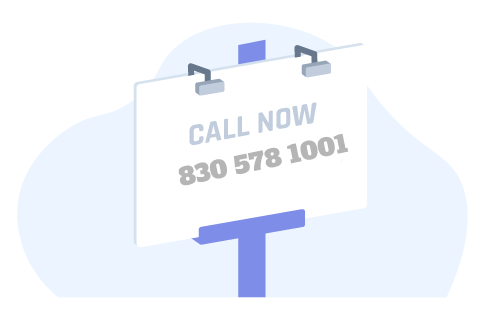 Customer dials a business phone number
A customer reaches the number mentioned on your ad/website/app.
They hear a greeting followed by prompts
Customers are asked to input certain numbers (DTMF inputs) via their dial-pad for corresponding outcomes.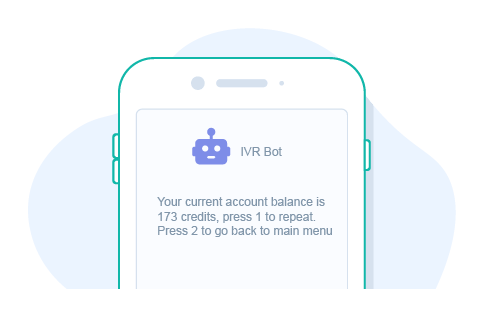 The corresponding outcome pans out
Example: Call gets connected to the correct department or the customer hears their account balance.
Benefits of IVR for Small Businesses
Small businesses can reap many benefits from implementing an IVR system, including:
Improved Customer Experience: IVR systems can provide callers with a more personalized experience, allowing them to quickly and easily reach the department or person they need to speak with.

Increased Efficiency: IVR systems automate the call routing process, reducing the need for staff to handle these tasks manually. This frees up employees to focus on more important tasks and can lead to increased efficiency and productivity.

Cost Savings: By automating the call routing process, small businesses can reduce the need for additional staff, which can result in cost savings.

24/7 Availability: IVR systems can be set up to provide 24/7 service, ensuring that customers can always reach the business, even outside of normal business hours.
Implementing an IVR System
Implementing an IVR system for a small business is a straightforward process. Here are the basic steps involved:
Identify the business's needs: Determine the specific needs of the business and how an IVR system can help address them.

Choose an IVR provider: Research and select an IVR provider that offers the features and functionality that meet the business's needs.

Develop a script: Work with the IVR provider to develop a script that will guide callers through the system and help them reach the appropriate department or person.

Test the system: Test the system to ensure that it is functioning properly and that callers are able to navigate through it easily.

Launch the system: Once the system has been tested and any necessary adjustments have been made, launch it to the public.
In conclusion, IVR systems can provide many benefits to small businesses, including improved customer experience, increased efficiency, cost savings, and 24/7 availability. By implementing an IVR system, small businesses can better meet the needs of their customers while also improving their own operations.